Easy and Practical Hiking Hairstyles for Outdoorsy Chics
Tending to your precious hair locks while on a hike takes some doing. Heck, I can barely tackle my locks even on a luxury spa vacation.
The usual fancy hair managing gear, which comes in useful on a normal vacation, becomes totally redundant when you are on the road, and trekking in far off places. In such cases, almost everybody would suggest that if your long tresses are a hassle in your daily routine, then for a long trek you should get rid of them altogether and opt for a chic short pixie cut.
Having said that, you really do not have to chop off anything, unless you actually want to.
Many female hikers have kept their locks intact by following these simple tutorials to retain their comfort levels and get protection from the sun, without having to carry all the tedious hair equipment on the trails.
Top Hiking Hairstyles for Women on the Go!
Twists and Braids
This is a very popular hiking hairstyle, as not only it keeps the hair in place, but makes brushing easy when the trek is over. While the simple braid may feel a bit uncomfortable while sleeping, the two braid style is easy to sleep in and also not a problem with the backpack. In case your hair is fine, go for cornrows or lots of braids. Though they consume time and require maintenance, they will keep the hair in place for days on end. They can withstand high wind speeds and are not bad for sleeping either.
Taking care of your locks on hikes that last several days is crucial. With no fancy salons for miles, simply rub a little oil or leave-in conditioner before braiding your hair. This will turn out to be the best form of hair restoration treatment in the middle of nowhere.
The twist will keep the hair fairly in place, stand up to the wind, but will need a clip to pin it up.
Keep it simple and chic
Heat plays an important role when on a hike. The challenging temperatures, which can cross 40 degrees C, can create havoc with your hair. Simple buns and updos are perfect for your travels. Though this style avoids the hair from resting on the backpack, it does not stand up to high wind speeds.
Headband
This is the most versatile hairstyle, as headbands allow you not only to keep your hair in place, but include many different hairstyles as well. Most of the styles mentioned above can be done with a headband.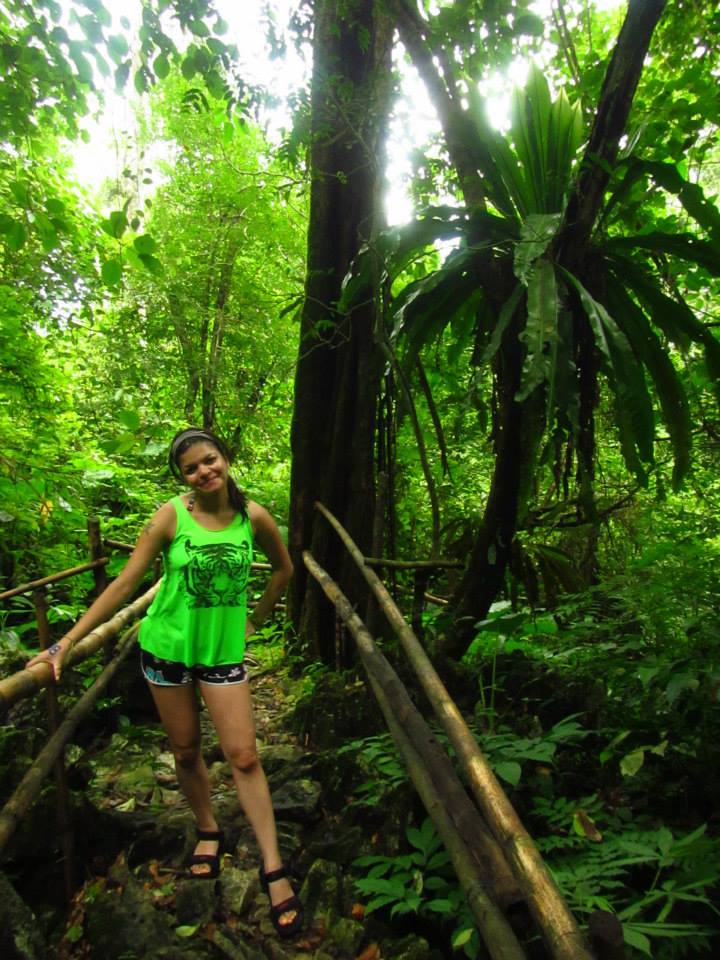 Braided Bun
There is no doubt that at the end of a long 5 mile trek you are bound to get sweaty and hot. With a heavy backpack, the last thing you need is hair dangling down the straps and pulling your strands. To avoid these setbacks, this extremely practical hair do is very popular with women hikers. It withstands high speeds of winds and are comfortable during sleep also, just like an extra cushion.
Kerchief
Just like the headband, the kerchief too can be utilized for a number of different hairstyles. A kerchief has a main advantage that it can protect the hair most effectively in high winds.
Pretty Bobby Pins
This style is adopted when the wind speeds are expected to be very high, as it protects the hair at the roots from flying. This is easily done by using a number of bobby pins and few different colors of nail polish. The tops of the bobby pins are painted with the polish, and then slipped on to the hair near the roots.
Ponytail
A favorite with a majority of female hikers like yours truly, the ponytail style manages to effectively contain the hair and allow for comfort while at sleep. The main issue is that they tend to become quite messy in high winds and have no place to rest but your backpack.
Pro tip – I go a step further and lock my ponytail inside my cap – Not only does the cap help in sun prevention but I don't even need a scrunchie. Win win! If its super hot, just pull up all your hair and push them inside your cap but make sure to apply sunscreen to salvage a neck tan/burn.
Trekking  is not always glamorous, but that does not mean girls should reach a destination looking as if out of a shipwreck. Learning to tame your tresses in the middle of nowhere, by following these fun and easy hiking hairstyles will go a long way in having a great hike.