Female solo travel is a highly fulfilling and empowering experience. However, given the rising number of crime around the world, it's not surprising that selecting the best areas to travel to as a solitary female can prove to be a difficult task. Women are historically notorious for defying all odds, so it's no surprise that women account for 84% of all solo travellers worldwide.
We prepared this list of "safest countries for solo female travellers" based on various factors affecting solo travel, because safety may be one aspect holding some women back from taking the step.
All the destinations on this list combine great value for money, breathtaking landscapes, as well as exciting activities. Above all, each of these ten locations offer a low crime rate and high safety standards for women, ensuring that no one feels unsafe while visiting.
Related read "Safest Caribbean Islands to Visit"
Safest Countries for Solo Female Travellers to Visit Right NOW!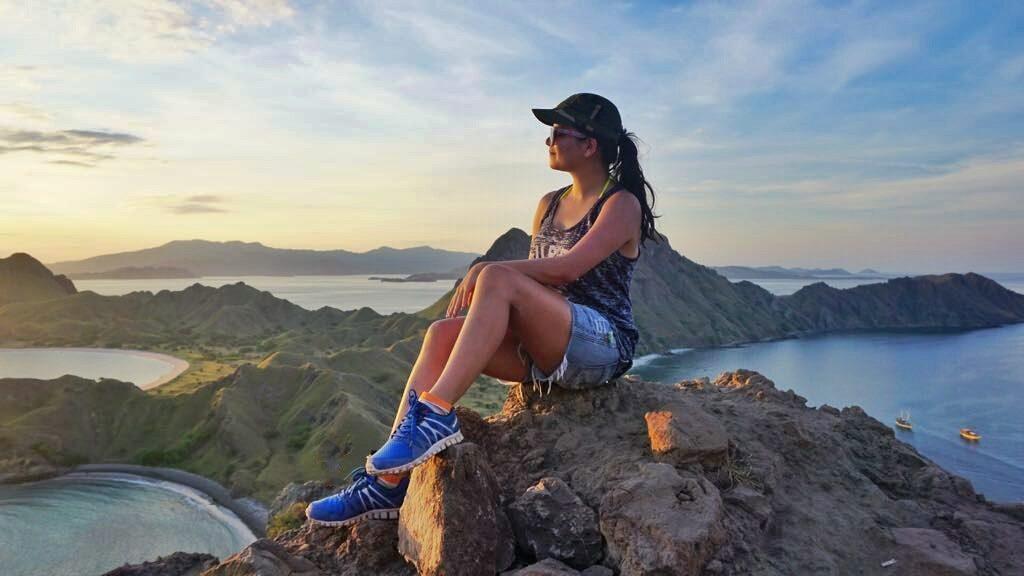 Iceland
Because of its low crime rates and great concern for gender equality, Iceland is an ideal place for women considering solo travel. Women in Iceland feel very safe, and have a lot of personal freedom, having chosen this country as the best in the world for gender equality on several occasions.
Iceland is an ideal destination for solo female travellers as it is also considered to be the most peaceful country in the world. Moreover, it is large enough for travellers to get the solitude they need while still being within a close and inviting community of residents and tourists.
Malta
Your journey to Malta should go swimmingly if you follow the basic protocols of a female lone traveller. Always use common sense and be mindful of your surroundings. Malta is a fairly safe country to visit, particularly for women travelling alone.
It's one of the most stunning places on the planet due to its long history, its architecture and Mediterranean climate. During the summer, many ladies go to Malta to take advantage of the estimated 3,000 hours of sunshine every year. In addition, the country offers both sandy and rocky beaches, as well as great nightlife.
New Zealand
The country has a good ranking in the Travel and Tourism Competitiveness Index for Safety and Security — making it perfectly safe for single female travellers. There have been very few instances of assault or harassment against females in the country.
Whilst people considering travelling solo might worry about being lonely during their visit, most solitary female travellers who have gone to New Zealand will tell you that this is not the case. The community is welcoming and fun-loving, making every traveller feel at home during their stay. 
Canada
Canada draws lone travellers because of its safety, strong record on women's rights, and beautiful landscape. In fact, Canada is widely regarded as the safest place for female travellers in North America.
Furthermore, Canadians have the reputation of being some of the friendliest people in the world. And as you step foot on this breathtaking land, you'll quickly understand why. It also has a diverse environment, including centuries-old woods, snow-capped mountains, stunning countryside, and clean lakes.
Japan
Japan is one of the world's 10 safest countries, according to the Global Peace Index. In East Asia (particularly, Japan and Korea), there's underlying respect that just doesn't exist anywhere else. Japan is extremely safe, and not simply in terms of the country's crime rate figures.
For example, if you are sitting in a coffee shop and go to the restroom or go outside to make a phone call, you can feel confident that when you return, all of your belongings will be still there waiting for you.
Switzerland
Mount Titlis, Jungfraujoch, and Grindelwald are just a few of the beautiful scenes and fjords that can be found in Switzerland. Aside from its stunning natural beauty, Switzerland is the world's seventh most peaceful country by the Global Peace Index. As a result, it is a very safe country for a woman to travel alone to.
Found in Central Europe, Switzerland is a lovely and very calm country. Aside from its natural beauty, Switzerland is a shining example of three civilizations existing and respecting one another in a single country.
Denmark
Denmark is one of the best countries in the world when it comes to gender equality. In fact, according to a U.S. News research from 2020, Denmark is the best country for women. Female travellers will find it easy to get around, and the country is far safer than many others in Europe. In Denmark, even catcalling on the street is uncommon.
With that being said, going out at night is the one time when women need to be cautious. Despite this, bars and nightclubs are normally safe for solo female travellers.
Norway
Norway offers its visitors a unique combination of safety and adventure, making it ideal for lone female travellers. Like many other Scandinavian and northern European nations, Norway has a very low crime rate. While small crimes such as pickpocketing may occur in urban areas, on occasion, violent crime is practically non-existent.
Over the last five years, the crime rate has actually decreased by 18%, with the vast majority of crimes taking place between people who already have a relationship. As a result, Norway is far safer than many of the destinations popular with solitary visitors.
Austria
For many lone female travellers, Austria is a near-perfect country, with Austrians claiming to have some of the highest quality of life in Europe. Recent studies show that Austria has some of the lowest rates of sexual assault and gender disparity among the countries studied.
Austria is a must-see destination for individuals with a taste for exquisite culture, in addition to being one of the safest nations for lone female travellers. The country combines great natural scenery with a bustling must-see capital, Vienna.
Finland
Finland isn't immune to the trend of solo travel. It's a highly green country, with some of the purest air in the world, in addition to being one of the safest countries for females choosing to travel on their own. Within the huge province of Arctic Lapland, Finland is popular for outdoor adventures such as skiing, sledding, and hiking.
You are losing out on life if you have not visited Finland yet. If money is an issue, there are a variety of options for refilling your bank account. For more information visit Madame Destiny Megaways.
Note – Apart from all these epic destinations, there are plenty of awesome places for solo female travelers to explore on a budget in Asia too.
South East Asia has cost effective backpacker destinations and this is where I spent most of my initial solo travel years.
For me, places like Bali, Chiang Mai, Dalat, Goa, Vang Vieng etc are all absolutely perfect spots to meet other travelers and make memories for a lifetime. These are easy, cheap and friendly destinations to start with.
Just get reliable travel insurance (My favorite is annual multi destination insurance by Heymondo) and pack your bikini – you are pretty much set for your crazy solo adventure.
Here's a kick ass youtube video I found about 'where to travel alone for the very first time'. Perfect guide for solo female travelers since its made by one too, and she speaks from her personal experience 🙂 Check it out –
Conclusion
The sad reality is that if you're a woman travelling alone, your safety will always be a concern. There are some countries where women can travel alone to that are safer than others. These ten amazing destinations are some of the world's safest countries for solo female travellers. Do you believe you've got what it takes to visit one of these places – alone? Find out today!